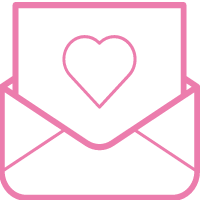 Book a meeting with maiko and/or a guided tour in Kyoto now at geishakagai@gmail.com
At a tranquil August evening, just a night before a typhoon hit Kyoto, I had a privilege to be entertained by a charming maiko Toshinaho of Miyagawacho district. It is one of my job's perks when a customer requests to meet a geiko or maiko privately. It was quite difficult to arrange an ozashiki in the middle of Obon holidays, but luckily, while the Gion Kobu artists and local businesses are off, the Miyagawacho geimaiko don't mind the holidays and keep on working. So young Toshinaho of the Komaya house was chosen to be our star that night.
We booked a high-class kaiseki restaurant at Gion Kobu Minamigawa (Northern part) to finish our Kyoto tour with a blast. After an intensive walk around the city's most notable sights in the 38-degree humid weather, the seasonal cuisine of Kyoto is always the best choice for dinner. Despite the circumstances (an approaching typhoon and tropical heat), I was still able to share some of the finest Kyoto's attractions with my guests. Just before the dinner, we were able to visit a rare evening viewing of the Nijo castle which included a wall mapping of Japanese yokai (demon creatures), specially designed for Obon (the celebration of the dead's souls). As I'm passionate about yokai stories, I was more than happy to take my guests there and see that they enjoyed the show!
But the real highlight of that night was about to come. I rarely have an opportunity to integrate with geiko and maiko from hanamachi other than Gion Kobu, so I was quite excited to meet Toshinaho. Back in March, I randomly stumbled upon her misedashi (she debuted together with Toshinagi from the same okiya) on the streets of Miyagawacho. I was in the middle of work with other customers and I wanted to show them a debut of real maiko at the elegant streets of Miyagawa-suji. It was insanely crowded on the streets, but Toshinaho and Toshinagi seemed to be quite confident on that important day. I think it's due to their excellent mentors, geiko Toshikana and Toshimana who are their role models at Komaya okiya. Toshinaho was pleased to see that I remembered her spring debut and snapped some lovely photos.
"I'm very impressed with your okiya family. Toshimana and Toshikana are amazing"—I said. "Oh yes, they are truly awesome. I cannot choose between them. They both inspire me so much! We are like a big family at Komaya and I don't even feel homesick at all. They make my journey here so comfortable"—Toshinaho replied.
Toshinaho is a lucky girl indeed. There are various okiya in Kyoto, but Komaya is one of the best houses in the whole city. It's wealthy, it has a crystal clear reputation, strict but kind-hearted owners, and the biggest geiko stars. Toshimana is an extremely talented, motherly figure to all of the girls, despite her young age. Toshikana is also an accomplished artist, stunning dancer, and legendary beauty. Both of them are praised by various art connoisseurs and world-famous photographers. I really can see the same talent in Toshinaho. So did the Komaya okasan who allowed Toshinaho to start her shikomi apprenticeship last year.
It seems that Toshinaho, now seventeen, progressed very quickly. She joined the dwelling last Autumn and debuted in March. What is more, she already knows around ten complete dances, seasonal and multi-seasonal ones. It's incredibly impressive, as fresh first-year maiko tend to know maximum five songs, usually it's three in their repertoire. Toshinaho said briefly that she's always been involved in the traditional art, so I suspect numerous years of nihonbuyo experience.
Toshinaho mentioned that she can perform standard "Natsu wa Hotaru" ("Summer Fireflies"), a classic dance for summer. I wanted to challenge her though and asked if she has any other suggestions. She instantly replied with "Yugure" ("At Night"), a song rarely seen outside of Miyagawacho. I've never seen it performed live, so I was keen to witness this dance in person.
It was a marvelous choice, indeed. The lyrics tell a story about a warm summer evening and Toshinaho mentioned that it's danced usually only in August.
Upon a request, Toshinaho explained her kimono, kanzashi, and obi worn that day.
Kanzashi for August is a sparkly susuki, pampass grass, shaped like a hanabi (firework) to enhance the summerish feeling. It's made of a silver paper and aluminum. Toshinaho explained that, even though she's a first-year, it's so hot outside that even first-year don't have to wear the usual shidare (long, dangling petals) kanzashi.
Her kimono is a summer weave, ro type of silk weave with handpainted sea waves, flowers (chrysanthemums, peonies, etc.), and folding fans. She explained that maiko use the folding fans a lot when it's hot in summer. Such motifs bring a cool feeling for the guests.
The orange obi is also light-weight weave for summer with gold ("maybe invisible now") hydrangeas. Hydrangea is a typical summer flower.
Toshinaho is a junior maiko, so she wears her obiage flat so far. In Miyagawacho, senior maiko tie their obiage to show their experience in the arts, but in Gion Kobu the obiage remains flat until the last weeks of maiko's apprenticeship. It's a visible sign of an upcoming erikae.
Toshinaho's favourite kanzashi is May's wisteria and July's special kanzashi for Gion Matsuri. She loves Autumn the most, though.
Toshinaho comes from Tokyo. She has been training koto and shamisen since she was a child and it was a natural decision for her to become a maiko, so she can excel in traditional art. Her goal is to become a jikata geiko after erikae. She likes dancing but her biggest passion is shamisen. He mother cheered for her since the beginning of this job idea, but her father was hesitant at first.
Right now, there are many maiko of Tokyo origin, it seems. Three of them are Toshinaho's friends. She was a bit surprised by some things she saw in the hanamachi, especially the strict rules she has to obey. For example, unlike other districts, junior Miyagawacho maiko cannot have cell phones. But Toshinaho has never used Instagram and other apps anyway, she just misses the access to her Line account.
What is surprising, there are no difficult parts of this job for Toshinaho. She enjoys every single thing about being a maiko. She said it might be a bit hard in the beginning but she got used to everything.
Of course, her goal is to become a geiko. She's still in the very beginning of her journey, though. Anything can happen, but for now, she's determined. She hasn't been thinking about quitting just yet, although she had thoughts about coming back home when she was a fresh shikomi. She faced many strict rules but eventually, she cannot think about coming back as she enjoys her maiko life too much.
Finally, I asked Toshinaho about her thoughts on the inevitable creepy photographers stalking maiko on the streets. "Well… when we go out of the buildings, when we go to the teahouses around the corner, it's our time reserved by our guests. So, of course, we don't want to photograph us then. The same thing is when we board a taxi, we're a little troubled with such photographs"—she paused. "Hmm, with foreigners it's quite easy lately actually, I just say 'please excuse me' once and they stop taking photos. With Japanese people though… when I say 'sorry, but no photos…' they still hold a camera shooting and try to negotiate like 'oh just only one more!'"—Toshinaho concluded.
It's good to bear this in mind when visiting Kyoto. Meeting a maiko is a once-in-a-lifetime experience and it might be an emotional memory from your trip. It's good to show your respect for the traditional culture of Japan. The best way to see a maiko is to book a meeting with her. It doesn't have to be a pricey dinner, but it is better to enjoy her company at a real ozashiki.
If you'd like to have dinner with me and maiko, please message me at geishakagai@gmail.com. I provide maiko meetings, guided tours, and explanations of the traditional culture of Kyoto, especially the unique geisha culture, in English, Polish, or Japanese.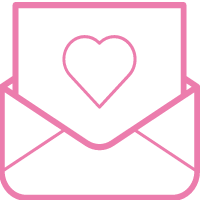 Book now at geishakagai@gmail.com